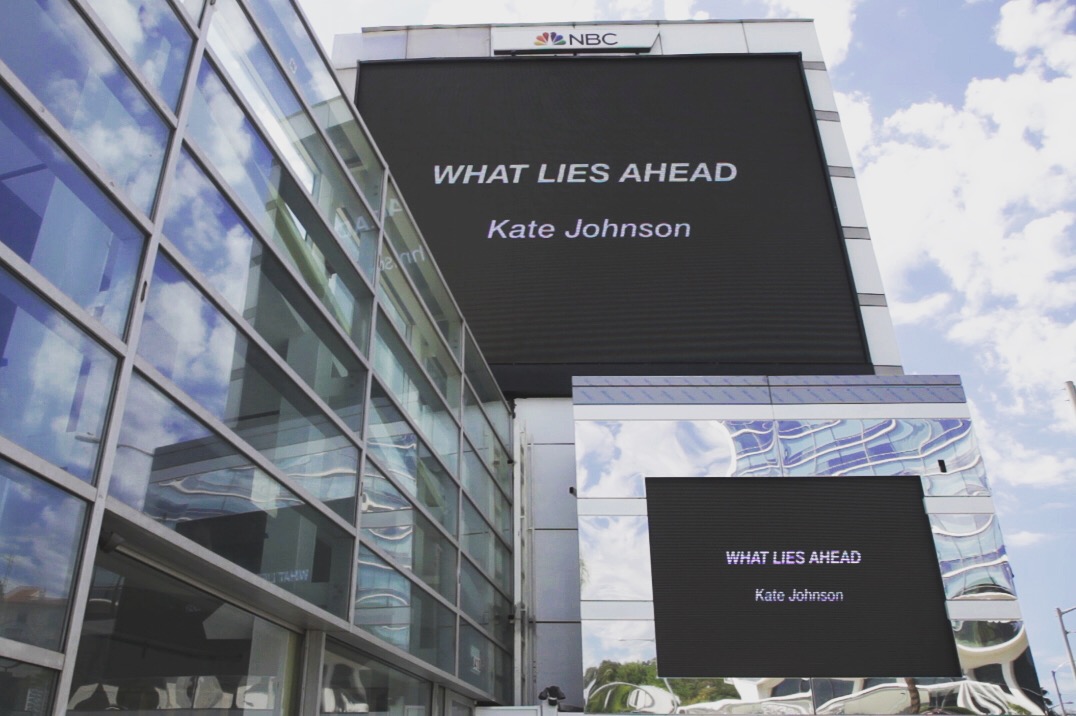 What Lies Ahead
This is a video piece on view in Los Angeles at 8410 Sunset Boulevard. It ran for 3 minutes of every 30 minutes for September through October 2017. Commissioned through the Innovation Foundation. I took video of every hour of sunlight reflected on the ocean from sunrise to sunset and compiled them into this video collage piece. A meditation on the perception of time; always changing, ever-lasting and truly fleeting.
What Lies Ahead (at sunset)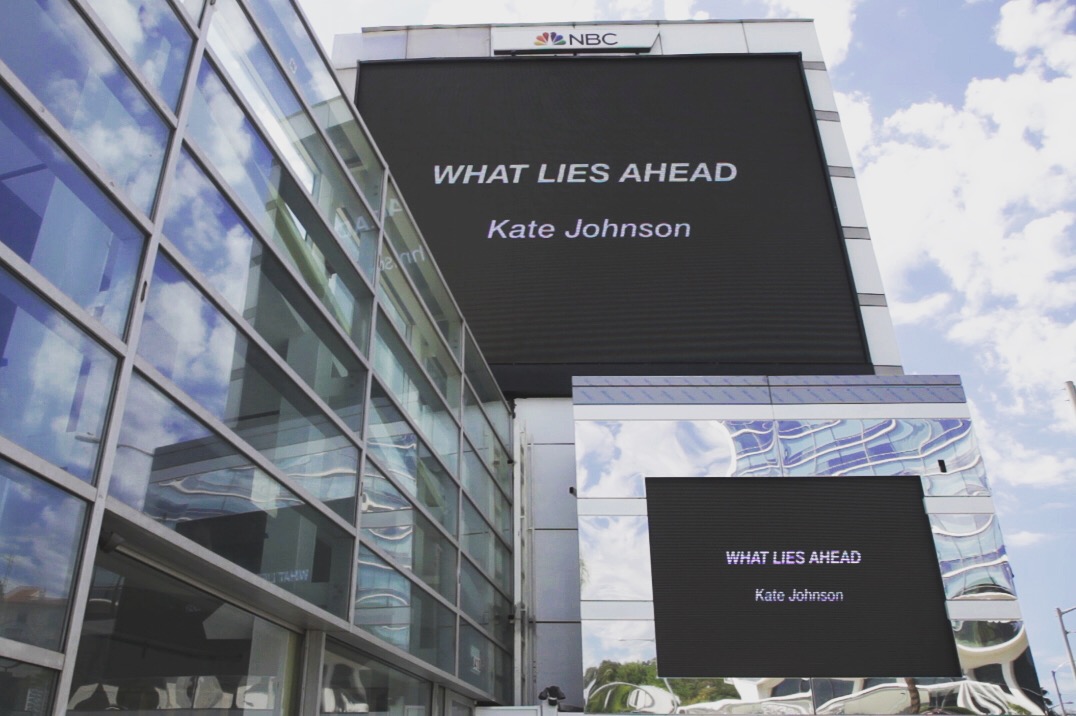 Video Still from "What Lies Ahead"
Still from "What Lies Ahead"